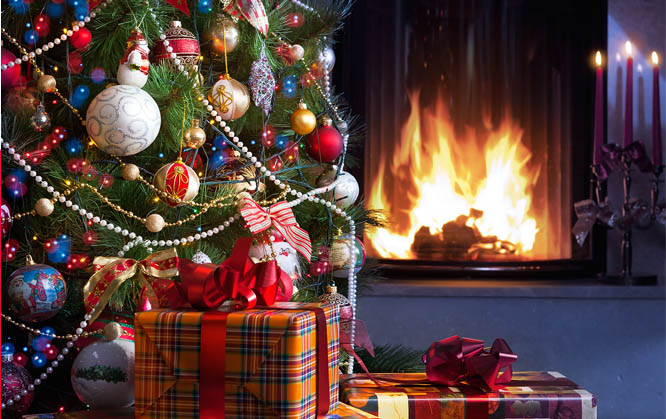 Shall I put my home on the market in December?
Well actually, December can be a great time for smart homeowners, who are thinking about making a move. Here are our top tips on why now might be the right time to sell!
"Let's leave it until January!" That would be the first instinct of many people who think about putting their homes on the market towards the end of the year, with a view to moving in the New Year.
It seems like the sensible thing to do doesn't it? Everyone is far too busy buying Christmas presents and decorating their homes with tinsel in December to concentrate on house-hunting aren't they? Well actually, you might want to think again! A house decorated for Christmas will create an instant feel-good factor which is much harder to achieve in the quieter days of January.
One of the busiest days of the year on property portals is Boxing Day. According to figures from Rightmove, there is about a 20 per cent uplift in people house-hunting online from Christmas Eve to New Year's Day so it makes sense to make sure your property is in the shop window at the optimum time. Browsing for homes is a classic post-Christmas recreation, just like browsing holiday websites for your next summer break is.
Given that most people will follow the conventional wisdom and not put their properties on the market in December, you will be entering a less crowded market place – which will help your home to standout.
Also many people start new jobs in January and will naturally start focussing on their new living arrangements before the New Year, rather than leaving it to the last minute. This, along with millions of people who visit relatives at Christmas time, may take them hundreds of miles from their home towns. Some of them will also eye up the property market in unfamiliar parts of the country, checking prices, contemplating possible moves and trawling the internet for new homes. There is a window of opportunity here to consider.
Many workers get their Christmas bonuses before Christmas and, in some cases, make moves in the property market on the basis of those bonuses. Christmas tends to be a comparatively quiet time, both on the stock markets and in the political sphere. That makes would-be property buyers a little less jittery, which can be a good thing. They may be few in number, but there are some people whose idea of a perfect Christmas present to a loved one, is a stunning home in a beautiful location. If you have decided to move, you should just get on with it, regardless of the time of year, and not use Christmas as an excuse. Stalling for time can sometimes be costly.
You may enjoy the festive season more if you decide to sell now, rather than worrying when you will find time in the New Year.
If you are considering putting your house on the market, have a chat to our Sales advisor for advice, whether you are looking to buy, sell, rent or let?