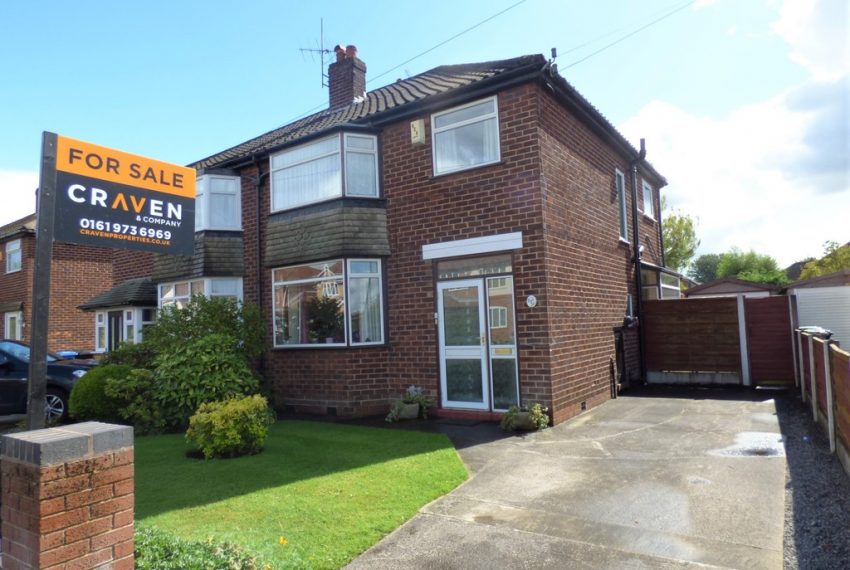 Top tips for selling a property
Thinking of selling your home before buying a new one?
With the cost of housing continuing to rise in the UK, it may seem increasingly difficult to find the right market when selling your property. Average houses in the UK are reaching soaring figures of over £220,000, and whilst everybody knows that January isn't always the busiest month for property sellers, now is the time to start preparing your home for a successful spring sale.
We want you to get the best possible value for your home, which is why we've comprised a list of advice from our experienced team here at Craven Properties.
Invite a knowledgeable & experienced estate agent around to give a realistic and optimistic valuation for your home – Whilst this feels like an obvious one, it's important to invite an agent who can provide an honest value for money, but one that can generate a high volume of viewings.
Be considerate with space – Nobody likes an overly assertive salesman, and the same applies when selling your home. Allow the viewer space to take photos if necessary, and explore each room without following their every move, and ready to answer any questions they might have about the property.
Don't wait until you find a suitable property yourself, sell your home first – This may initially come across like a bold move, but the advantages of this will far outweigh any disadvantages. Selling before buying will make sure that you aren't pressured into selling quickly, or cheaply, because of how costly buying a new home can be.
Increase your property's 'kerb appeal' beforehand – Creating a good first impression is pivotal when selling a property, but you really want to achieve a lasting impression that will stick around after the viewing. Consider investing in a fresh lick of paint for the wallpaper, some attractive flowers for when you walk into the kitchen, or a colourful hanging basket to greet the viewer by the door. After all, you want your home to be as clean and presentable as possible, otherwise, how do you expect anyone to want to move in there?
Don't forget the little things – This is where attention to detail matters, as the little things are likely to be noticed. Your light bulb has needed replacing for days, so now is the time to replace it. As great as your home may be, it could get a little embarrassing to invite a potential buyer round to a house that is craving some DIY.
Make the most of your outdoor space – A recent Zoopla poll (link) found that 25% of potential buyers would hesitate towards a property if they were introduced to an overgrown garden. A messy garden can say a lot about a person, with a messy outdoor space even making the property itself look smaller and cluttered, so this is an absolute must. It might cost a little, but reach into your pockets and hire a professional gardener to make your home as easy-on-the-eye as possible.