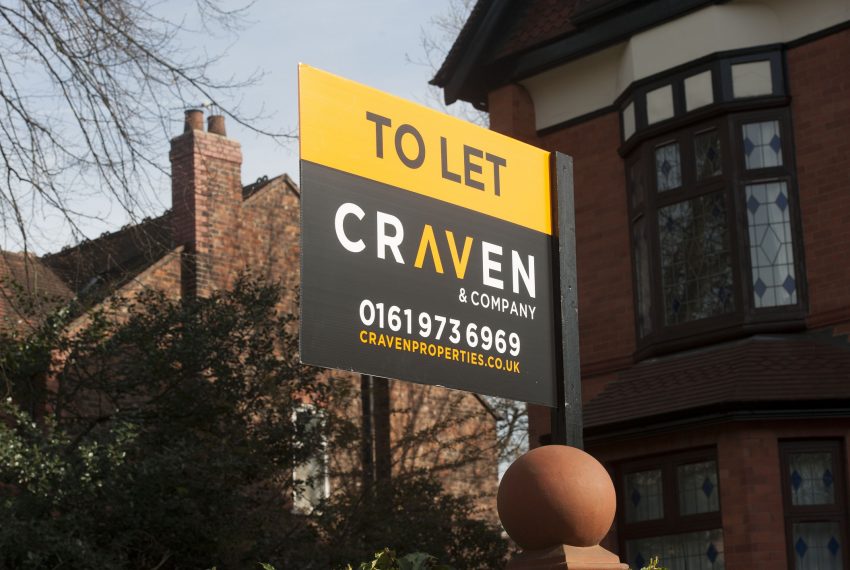 Choosing a Lettings & Property Management Company? What to look for
Choosing the right lettings and property management company can have a huge impact on the success of your property portfolio.  Not all lettings and property management companies are made equal, so we've compiled five questions to ask and things to consider when you're deciding who to entrust with the management of your property portfolio.
DOES THE AGENCY HAVE A DEDICATED LETTING & PROPERTY MANAGEMENT TEAM?
In the Craven office we have a full-time team of four experienced and highly qualified specialists in lettings and property management.  It's important to partner with an agency that doesn't specialise in sales with a bit of lettings on the side: lettings and property management is core to our business and it shows in our knowledge and experience: we've been in the business since 1984!
TAKE A LOOK AT THE CONDITION OF OTHER PROPERTIES IN THE COMPANY'S PORTFOLIO
It's well worth a little recce, as if you're trusting your property portfolio to a management company, you want to know that it's in good hands.  At Craven we believe in keeping properties in peak condition, throughout tenancies, not just when it's time to renew or re-let.  Key indicators include whether the front of the house looks neat and tidy with fresh paint, through to a quick check that tenants are keeping on top of putting out the bins, are obvious but important points.
WHAT IS THE APPROACH TO REPAIRS AND MAINTENANCE?
At Craven and Company, we've invested in an in-house team of property maintenance professionals.  They're trusted, good at what they do, and importantly reliable.  When you're considering which company to opt for to manage your property portfolio, ask what the policy is on how quickly repairs and maintenance are carried out and how much this will cost.
WHAT ARE VOID PERIODS LIKE IN THE COMPANY'S PORTFOLIO?
Asking about void periods is extremely telling – and you want a company who can back up their claims with statistics about how quickly they can fill your rental property with quality tenants. Call us to ask about our rapid rental turnaround – we'd love to share our stories of speed!
DOES THE LETTING AND PROPERTY MANAGEMENT COMPANY COME RECOMMENDED?
What other landlords and what tenants have to say about a company is extremely telling.  Look out for messages around reliability, doing what they say they will and dedication to deliver.  Here are just a couple of examples from the hundreds of testimonials we have from happy customers:
''My partner and I have been tenants of Craven for nearly 6 years. Any issues we have ever needed to report, have been dealt with promptly and professionally.
Gary has always been excellent in giving us advice when it's been needed.
On the afternoon of Christmas Eve we had a major gas leak. We contacted the emergency number and a plumber was sent out to us within the hour. The problem was sorted within a few hours.
Would highly recommend them as landlords.''
''Good company to work with. They've managed a couple of my properties for over five years and done so very professionally and efficiently.''