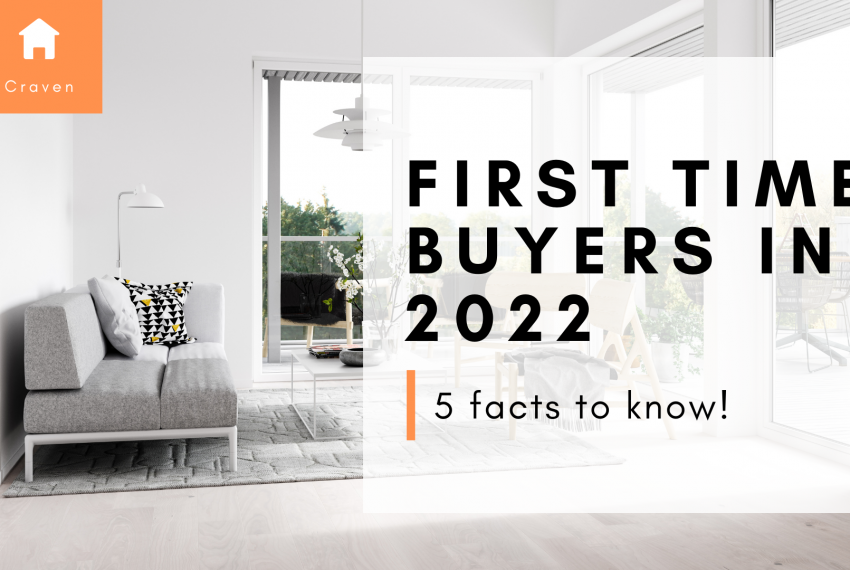 First time buyers in 2022: 5 Key facts
Buying your first home is a major milestone in many peoples lives.
2022 could be the year that you make the move and enter the world of properties.
There are many aspects to buying your first home, from the legal checks, mortgage advice, property research and your own opinions. We can't take away your own choice however we can help with 5 key facts to recognise when searching the market for your first home in 2022.
Saving a large enough deposit is essential!
The first stop, hurdle and one of the main key factors that all first-time buyers need to consider and ensure they are equipped with as this is the best way to combat increased house prices in 2022.
With low-cost homes available at a 5% deposit, leaving first-time buyers are in a greater position to secure their dream home. The entry to the property ladder has been made far more accessible.
Although you may have a 5% deposit ready, ensure you have more than this to cover legal fees and further expenses.
Don't forget the legal fees.
We have seen the drop of stamp duty over covid, however, it is key to stay fine-tuned and up to date with all the legal fees required during your first time buy.
Our estate agent in Greater Manchester, Sale is the perfect stop for all your housing advice.
Our experienced team will be on hand to help guide you with sufficient knowledge on how much to expect that you will need on top of your deposit.
Many first time buyers stop once they have their deposit however saving more than 5% and ensuring a further pot of savings is a bonus when it comes to applying for your mortgage.
How much can you actually borrow?
It is all well and good looking at properties worth £300,000 however without the correct knowledge on your actual offers.
Mortgage companies may offer you far less or more than you were expecting.
A good rule of thumb would be to actually assess the amount you can borrow from a lender prior to the excitement of searching for a new home.
To help you each step of the way our team are more than happy to assist, making your transition a whole lot easier.
Watch those mortgage rates.
With interest being at an all-time low, it is a highly sought after period to jump on nto the property ladder however you have to be aware that as much as the interest rates are low currently, they are likely to return and raise further than previously.
Selecting the correct mortgage is essential to making this life decision easier in the long run.
Enjoy the journey.
We know buying your first home can seem daunting, yet we are here to remove the fear factor.
With our industry-leading team, we aim to make the journey into becoming a home owner as simple and enjoyable as possible.
The last thing you want whilst looking for a new home is to be stressed out. That's why we take care of the work.
You can sit back and enjoy the benefits of being a HOME OWNER!