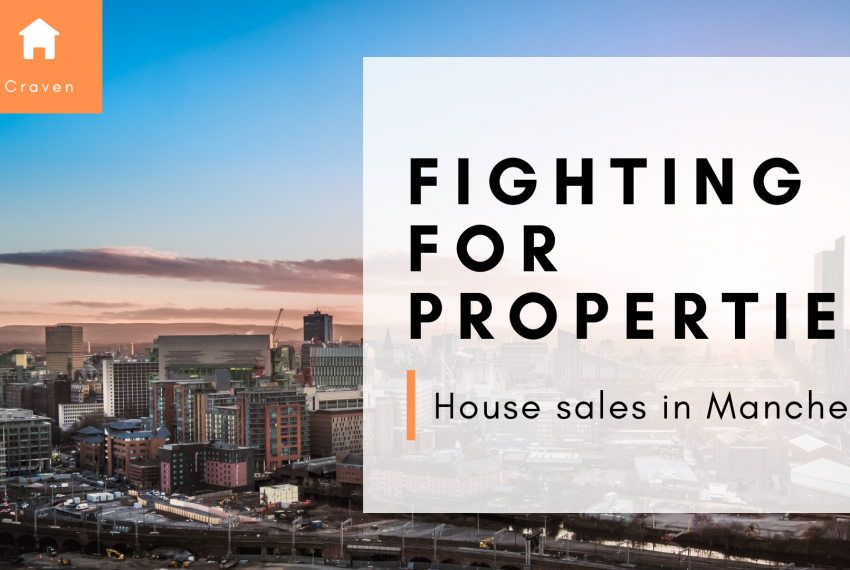 Buyers across Greater Manchester are "fighting" for houses.
A hectic start to 2022, with houses continuing to fly off the shelves. People in and around Greater Manchester have continuously fought their battle to purchase homes as swiftly and effectively as possible.
Our estate agency in Sale, Greater Manchester has seen heightened periods of demand and search for people first-time homes, family homes and renovation jobs.
The market has been experiencing unpredicted spikes in activity since COVID and many people are still unsure of the circumstances and whether to partake in house hunting.
Over in Merseyside, Liverpool. It has been reported that some house hunters have even been "fighting" over properties, those which have been selling in as little as 24 hours.
Here at Craven & Company based in Sale, Greater Manchester is still dealing with the onset of high demand customs, where properties continue to sell in this rapid time period.
A great time for property selling and estate agents, although would this be the right time for you to find a house?
The simple answer is yes, although there is an influx in demand for houses that the supply is simply not there. There is a complete reason as to why. Mortgage rates continue to stay at an all-time low, only slightly increased compared to several months before.
Many first time buyers are making the most of this period and finding their dream property, although, at a heightened price, they can make the most of the advantaged mortgage rates.
If you are in the Greater Manchester area and are looking for industry-leading advice and expertise. Don't hesitate to visit our estate agents on the high street of Sale. Our in house team can help with all stages of your property move, from mortgage advice, solicitors and finding your perfect home, hassle-free.
We can't wait to hear from you.