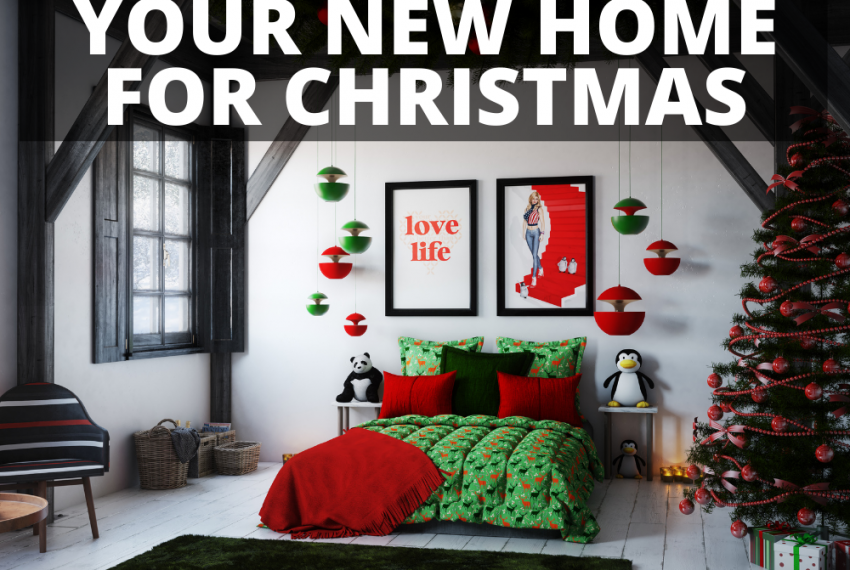 How to decorate your new home ready for Christmas
Ok, so the time has come and you are settling into your new home and now you're at a loss. How do I decorate my home for Christmas I hear you ask. Well, it is nice and simple, all down to preference however here follows a guide of different areas to concentrate on when decorating your home to look festive ready and feel that little more homely.
If you are looking for a new home to settle in to so you can experience Christmas your way then take a look at a range of properties we have available here.
Fancy selling your property in time for Christmas? we offer great fast valuations. Sell your property with us here.
Ok now let's get into the good bits…
Colour schemes
A little goes a long way when it comes to decorating. Making sure your Christmas colour scheme is right for your home is essential. Take an example of the traditional red, burgundy and green approach to Christmas decorations or the new modern, white, silver and blue feel.
Before you start adding all your tinsel and decorations, find what colours you like first and make that the first step to stylising your new home.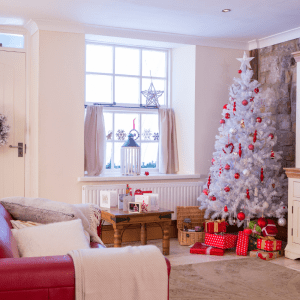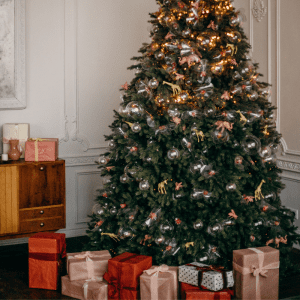 Inspiration for your next colour scheme
Decorations
So now you have the colours in mind, it's the perfect time to start introducing decorations, from tinsel on the tree, drapings on your curtains to real or dummy presents on the floor. They all play a huge roll in pulling the entire house feel together to make it that little more festive.
What Christmas decorations should I get?
I would start off with getting your perfect tree, it doesn't need to be expensive however the biggest change in the appearance of your home is that there will be a huge Christmas tree inside.
Once you have selected the colour of your tree with the colour scheme you planned earlier.
Begin sourcing the correct decorations, maybe your more traditional and want to go for a more authentic approach, a quick search online will show you the potential you can achieve, the more traditional approach can make your home feel a lot warmer and cosier.
Or maybe you are more like me?
You enjoy the finer details, the new modern chrome balls, with clear glass ornaments and sparkling glitter tinsel is the way forward. It may look sleek but you sacrifice the warmer red colours and feel.
Take a look online or at a local decoration store and you will soon feel the inspiration to decorate your home ready for Christmas.
Scents
This time it's not just about the visuals…
Here follow some reasons to add Christmas scents ino your home to bring the festive feel to you.
Change the whole feel of your home to fit with the festive joy.
Easy to change, make your home smell of so many different things and enjoy the change.
Cheap and affordable
Who wouldn't want there home smelling like freshly baked ginger bread?
Without your home decorations it wouldnt feel as Christmas orientated however since we already acomplished this, let's add the finer details and really polish up the entire Christmas decorations in your new home.
If you are thinking of ways to introduce scents into your home then look no further.
Imagine moving into your brand new home or flat without that festive feel, it just wouldn't be right!
Candles (great visual and scent based)
Burners (strong traditional smells)
Christmas cleaning products (covers a large range of your home but also useful)
Infuser (amazing smells and great ranges)
You see how easy it is to change just the slightest of things but how far it pulls your home together.
Take a look at some of the properties we have available and just take in the inspiration on how you could stylise them to be #christmasready.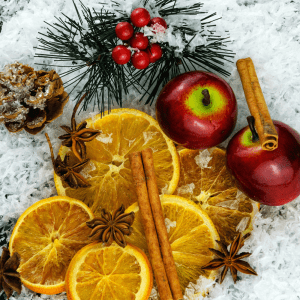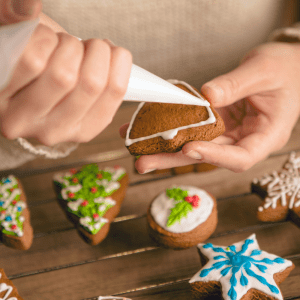 Do you think the winter is the wrong time to be looking at your next property?
Think again as here is an article on why its a Great reason to look at purchasing a propety during the winter season.
Be sure to get in touch with any questions you may have as our team are more than happy to help.